Volunteers Needed!!!!
---
---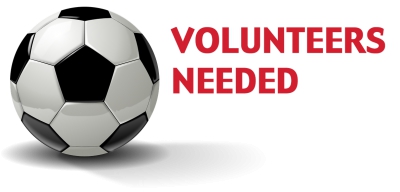 ---
Hello everyone!


It is that time of the year again. Our indoor season is right around the corner and we are requesting the help of our amazing membership. As MJSA is a non-profit, we rely heavily on volunteerism to keep soccer affordable and available for as many individuals in the community as possible. And what better way to work off that volunteer bond!
With that said, we need help with the following:
- coaches and assistant coaches for our grassroots programs, U5 through U13 (you do not need to be a pro soccer player to coach. you just need a great attitude and a desire to learn and have fun)
- coaches and assistant coaches for our U11 and U13 FC programs
- volunteers to help tear down 2 soccer sheds (evening of Sept 24 and afternoon of Sept 25, if not completed on the 24th)
- volunteers to help hand out jerseys on October 3 at 7pm
For those who are willing to volunteer coach or be assistant coaches, we will be holding a coaching meeting on October 3 at 7pm. We will go through our curriculums, demonstrate proper techniques, and answer any questions that you may have. Do not worry if you can not commit to each and every night! The more coaches we have, the easier it is to ensure that everyone has a place in helping out. Further details will be provided to those that are interested in helping in this area.
If you are interested and willing to help in any of the above areas, please e-mail us at moosejawsoccer@gmail.com indicating what you are willing to help with.
The MJSA Board of Directors thanks everyone in advance for your time!